Kildare County Council welcomes people with autism and sensory needs to drop in to use the fully accessible Cubbie located on floor 1 of our Council Offices in Aras Chill Dara, Devoy Park, Naas, Co. Kildare, W91 X77F.
What is a Cubbie?
Cubbie is a new proven way to help those with autism and sensory needs. A Cubbie is an immersive digital space of light, sound and video dedicated to one user at a time. It's connection to the Cubbie Cloud means users can always access their unique Cubbie profile. The software is kept up to date and overseen by the Cubbie Occupational Therapist. The seat inside is customisable, it's wheelchair accessible and the door doesn't lock, with a transparent panel ensuring the user is clearly visible. A Cubbie helps those with sensory needs, stress and anxiety have a better day thus supporting inclusion and participation for all.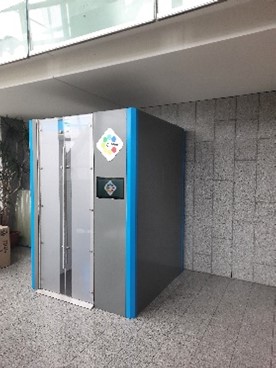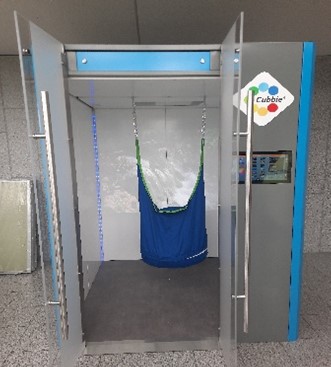 There are 3 different time slots to choose from, 5 minutes, 10 minutes, and 15 minutes. Please select your preferred time slot using the 'Time Selector'.
If you have any queries, please contact us on 045 980707.